BIRDHOUSE KIT INSTRUCTIONS
These are the instructions for our Salvage Design Center DIY Rustic Birdhouse Kits (available here)! Each kit should come with printed instructions, but they are always available here if you need them.
MATERIALS INCLUDED IN KIT:
Base – Bottom of structure

F – Front of structure, has pre-drilledhole for entrance

B – Back of structure

S1 & S2 – Sides of structure (identical)
R1 – Shorter roof section

R2 – Longer roof section

Face plate

License plate

Keys

Eyehook

Pencil

Twine
OTHER TOOLS NEEDED (NOT INCLUDED):
Hammer (optional: brad nailer)
Screwdriver

Drill

Nails (qty. 35-45)
3⁄4" Screws (qty. 8)
Super glue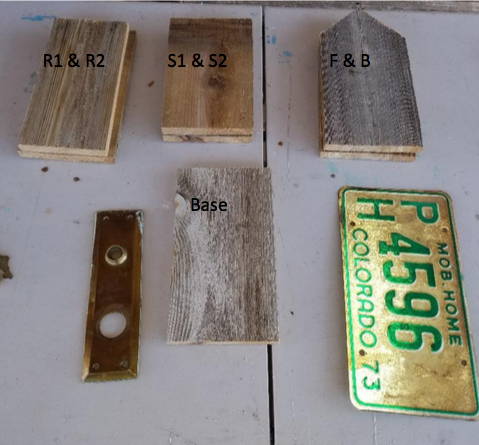 Attach B to the base. B should sit on top of the base as shown. Attach by driving three nails through the base, into the bottom of B.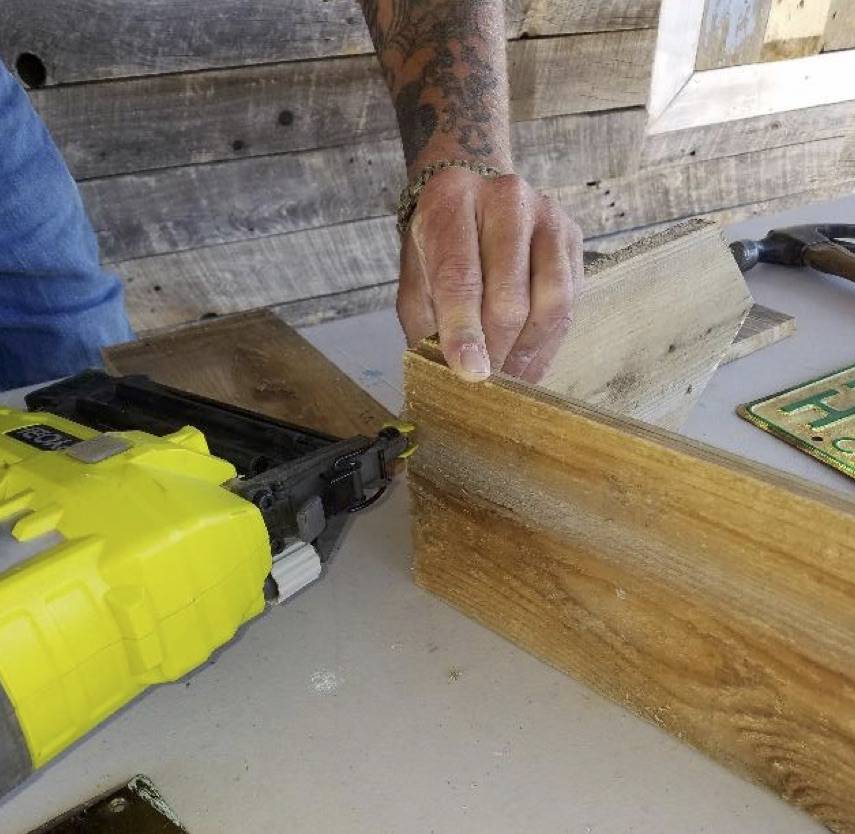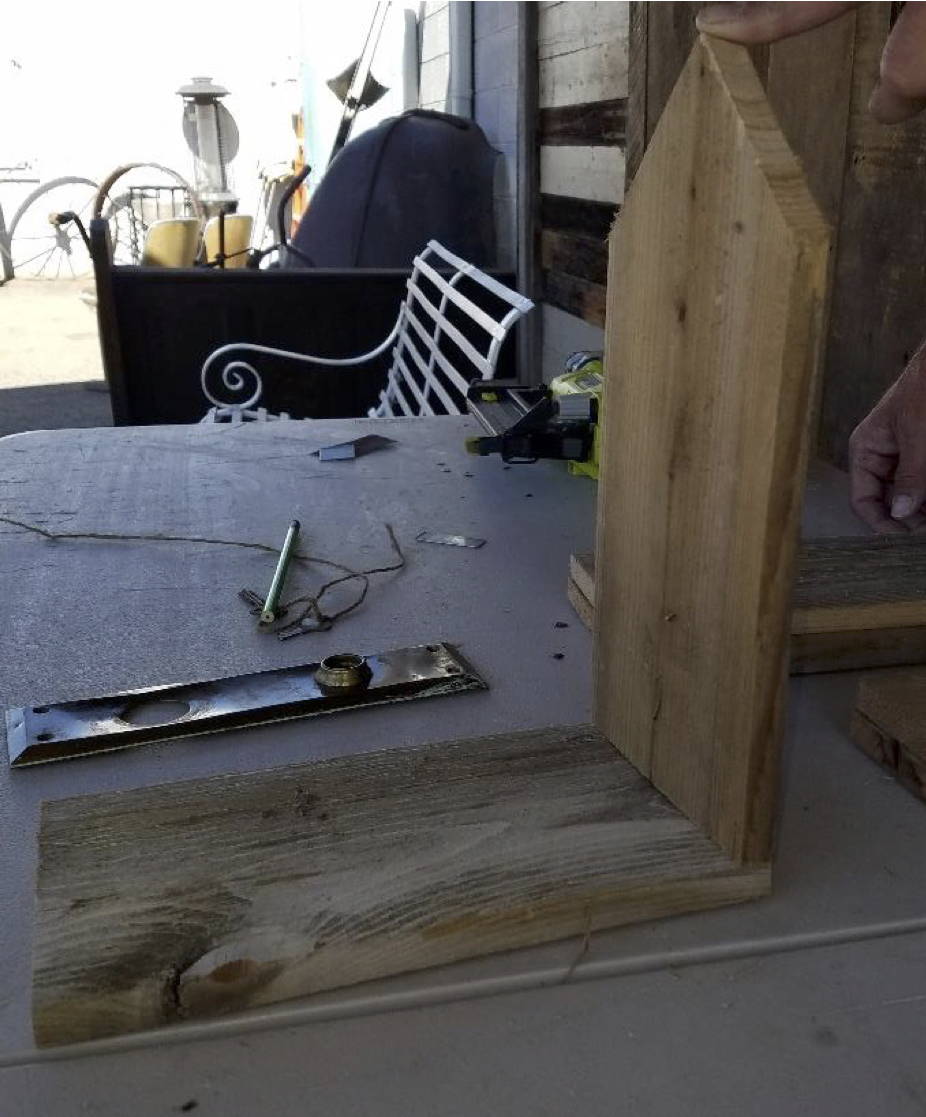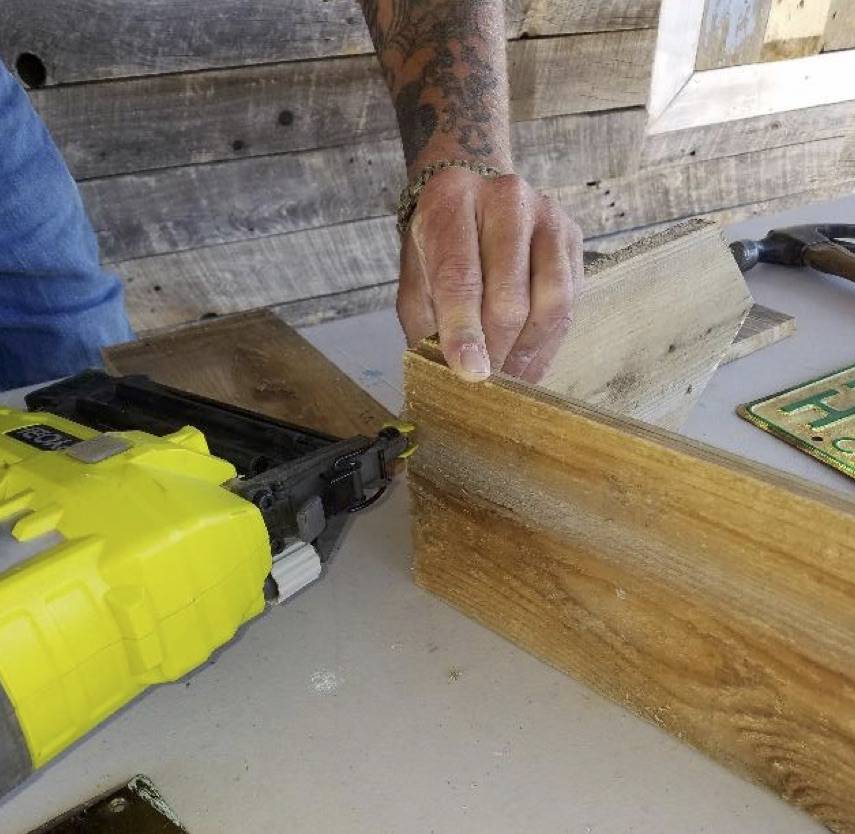 Attach S1 to base and back as shown. Use three nails per edge.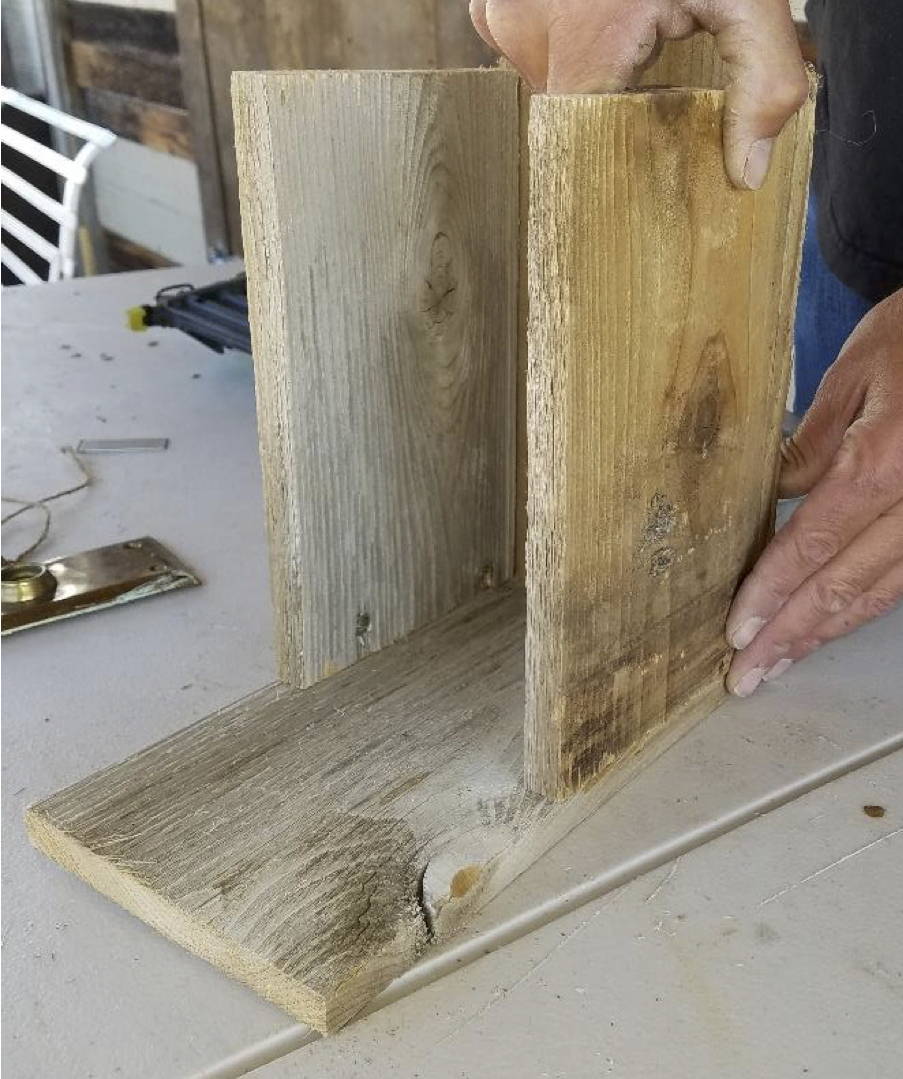 Attach S2 to the base and back as shown.
Use three nails per edge.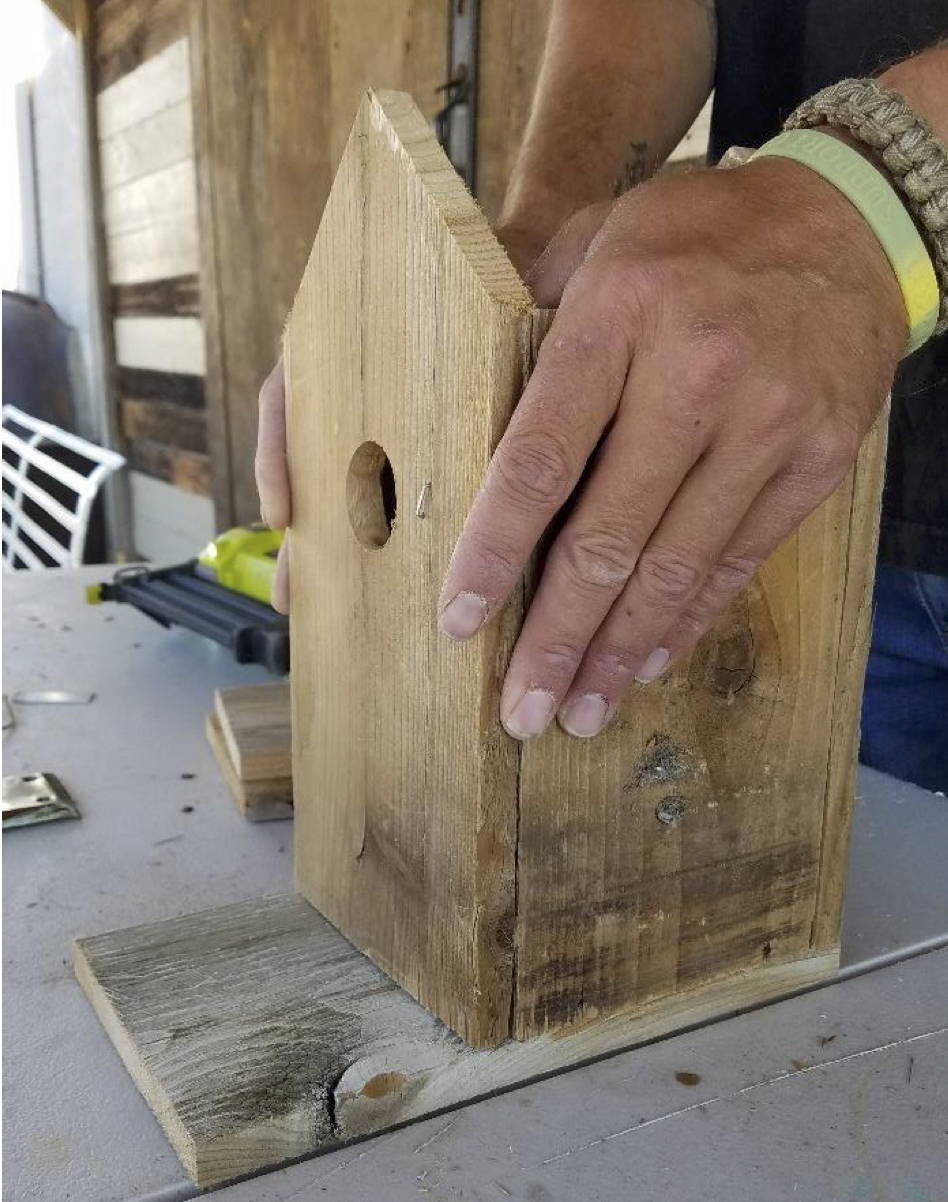 Attach F (front) to the base and both sides as shown.
Use three nails per edge.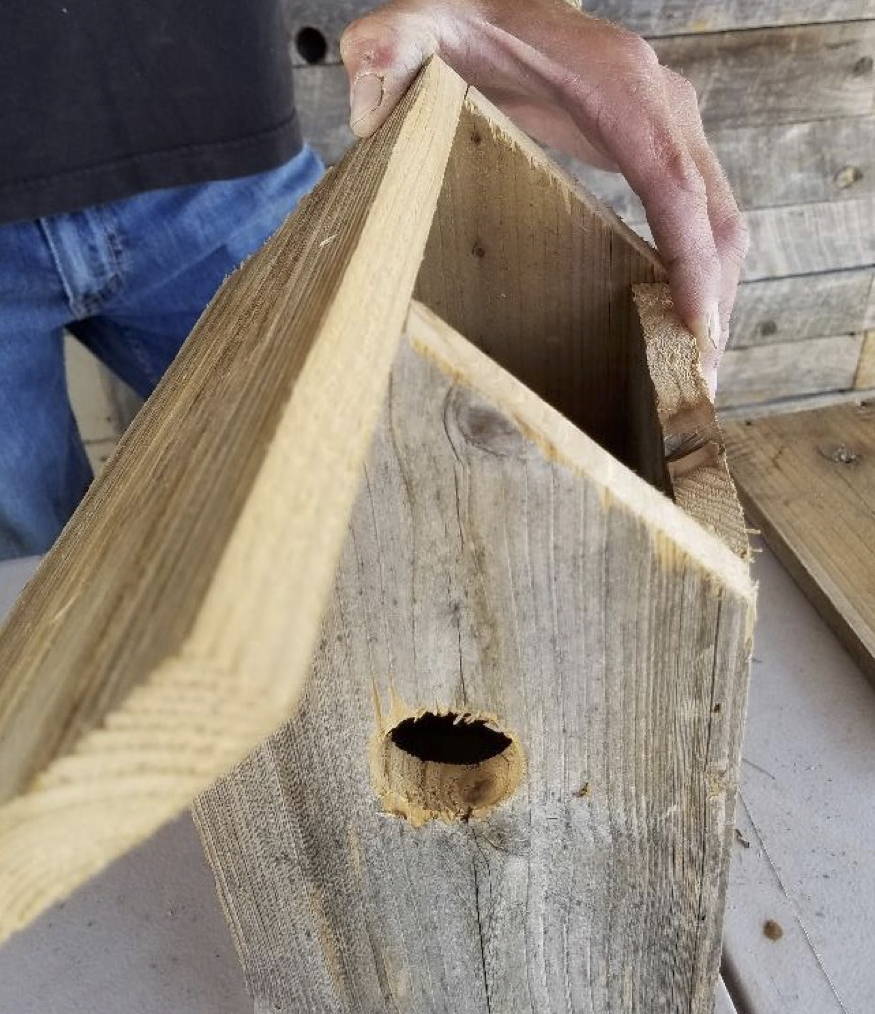 Line up R1 flush with the back wall. Make sure the upper edge of R1 is flush with the peaks on the front and back as pictured.
Attach R1 to the front and back walls using three nails per edge.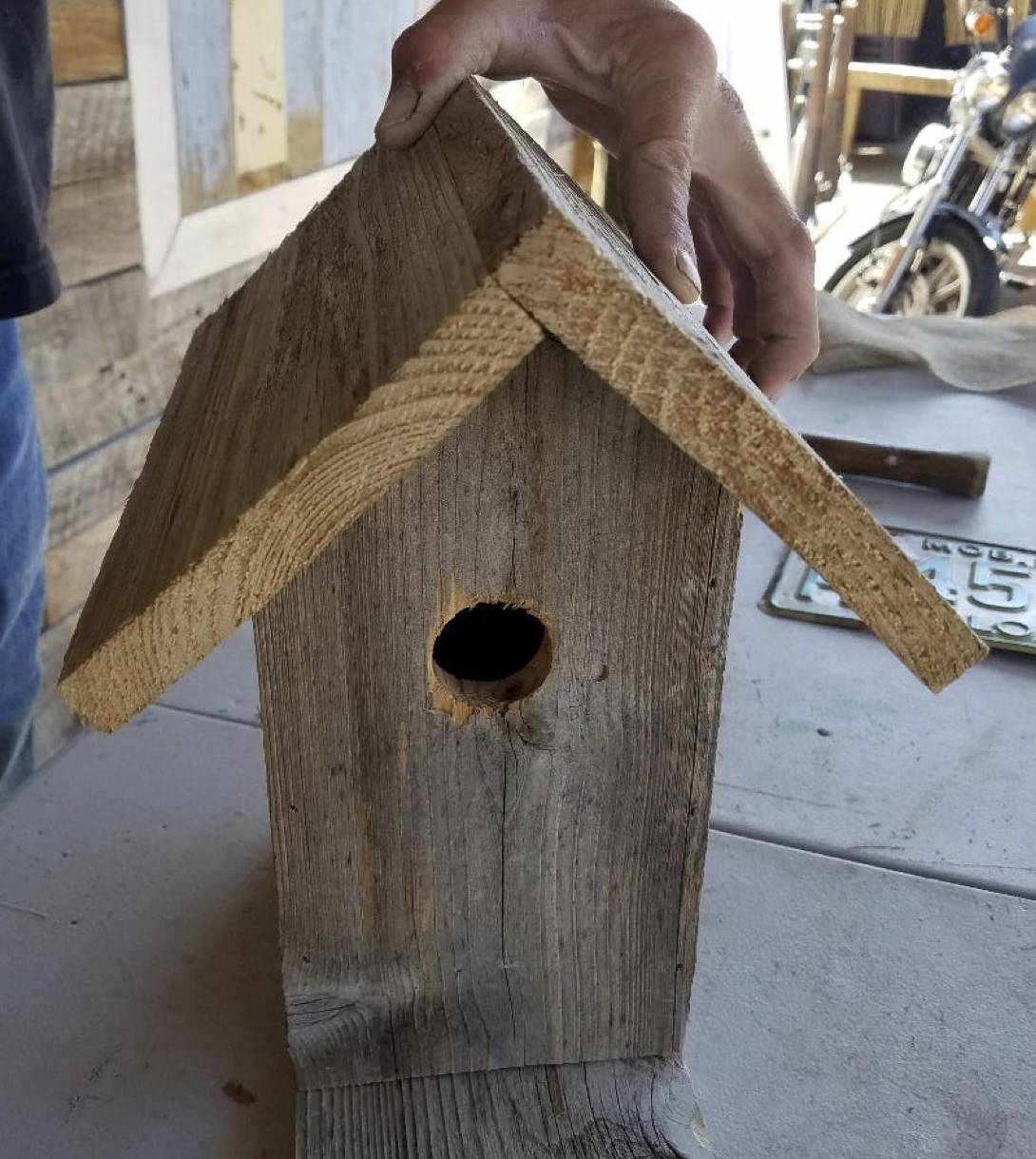 Line up R2 flush with the back of the structure and flush with R1 as shown.
Attach to F & B with three nails per edge.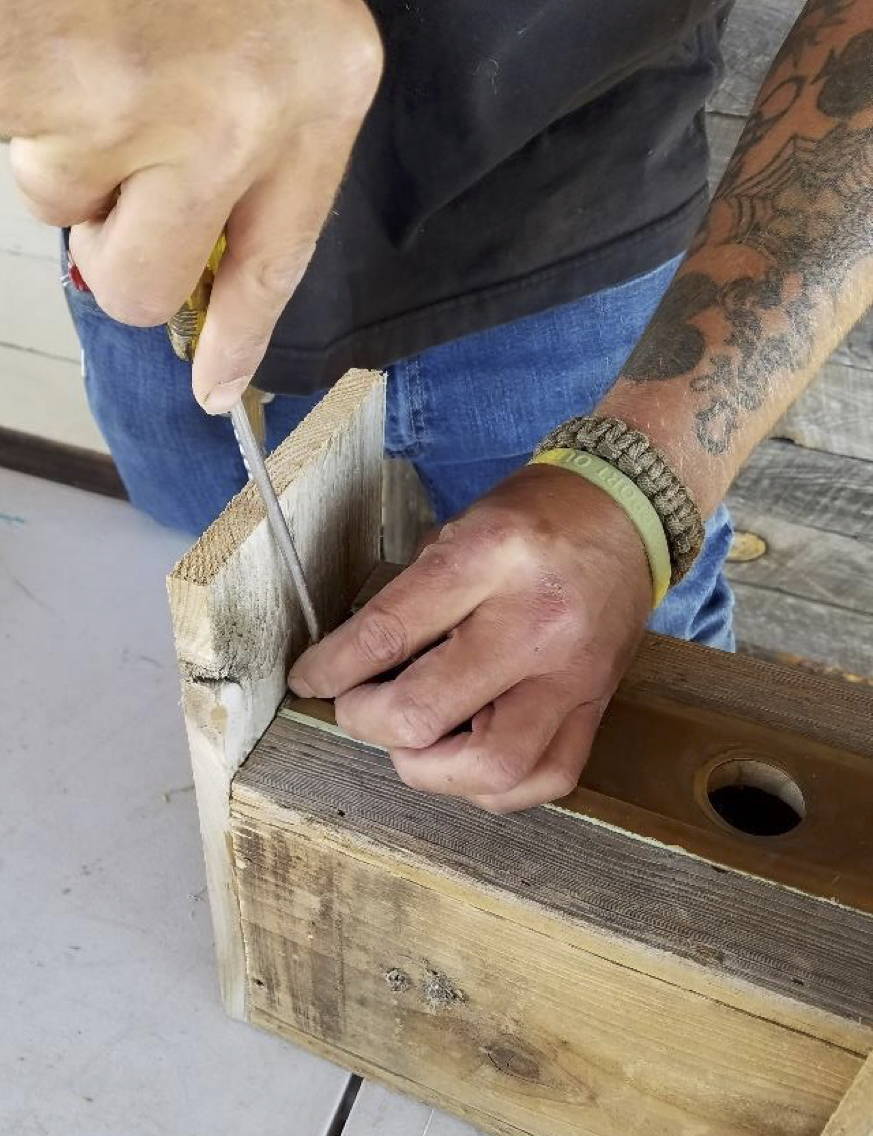 Line-up the hole in the face plate with the pre-drilled hole in F. Using a hand screwdriver, attach the faceplate using four (4) 3⁄4" long screws.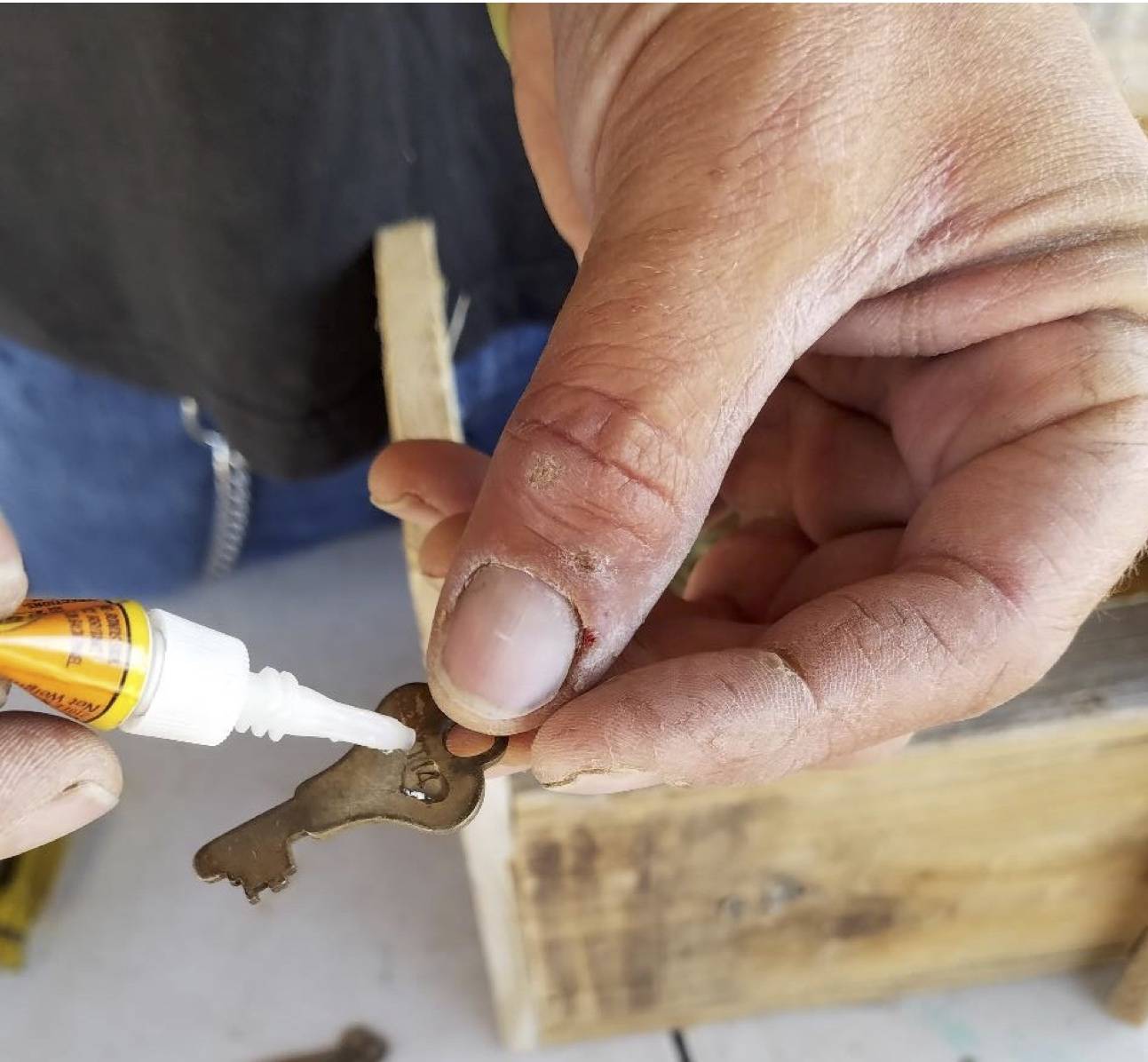 Using a strong adhesive like Super Glue attach the included keys wherever you want on your bird house.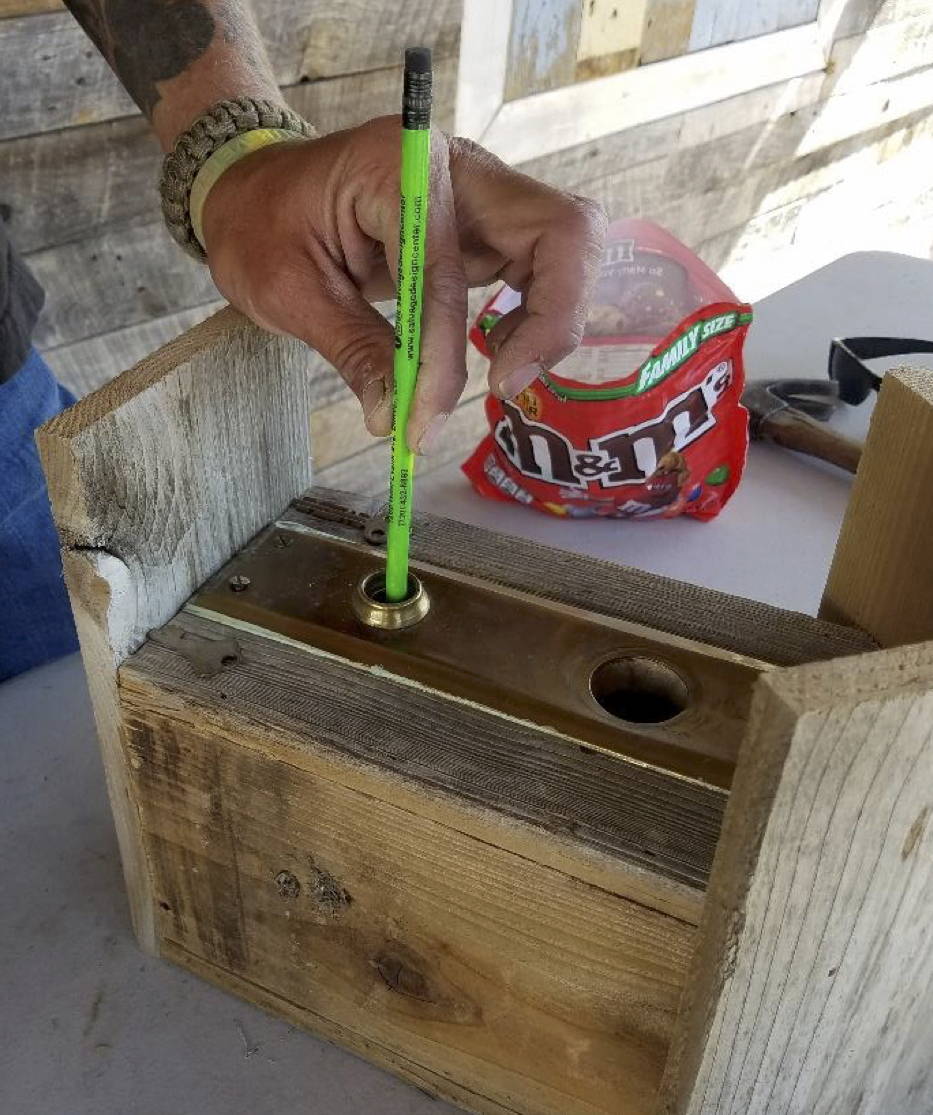 If desired, drill a 1⁄4" hole in the front of your bird house. Using a strong adhesive, glue the provided SDC pencil into the 1⁄4" hole.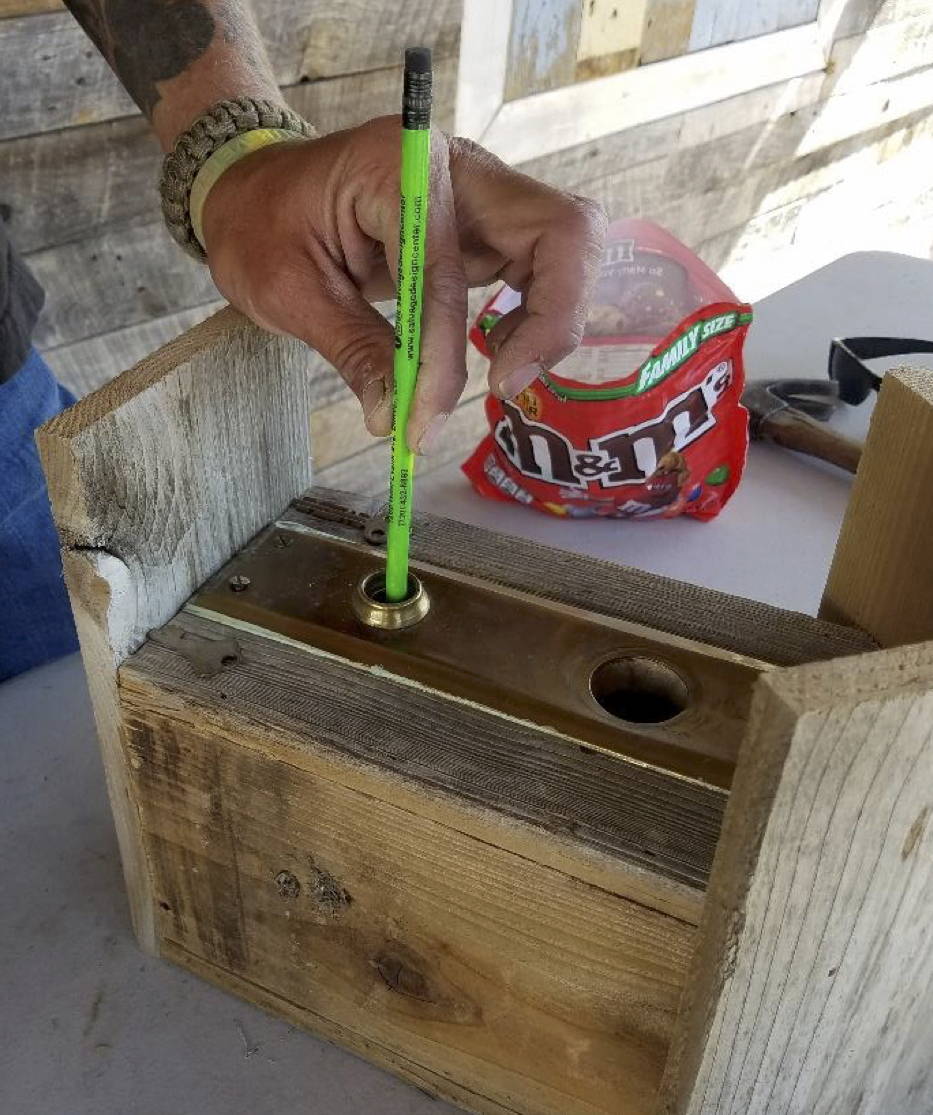 Using your hands and slow, steady pressure, bend the included license plate over the ridge of the bird house roof.
Attach the license plate to the roof with four (4) 3⁄4" screws.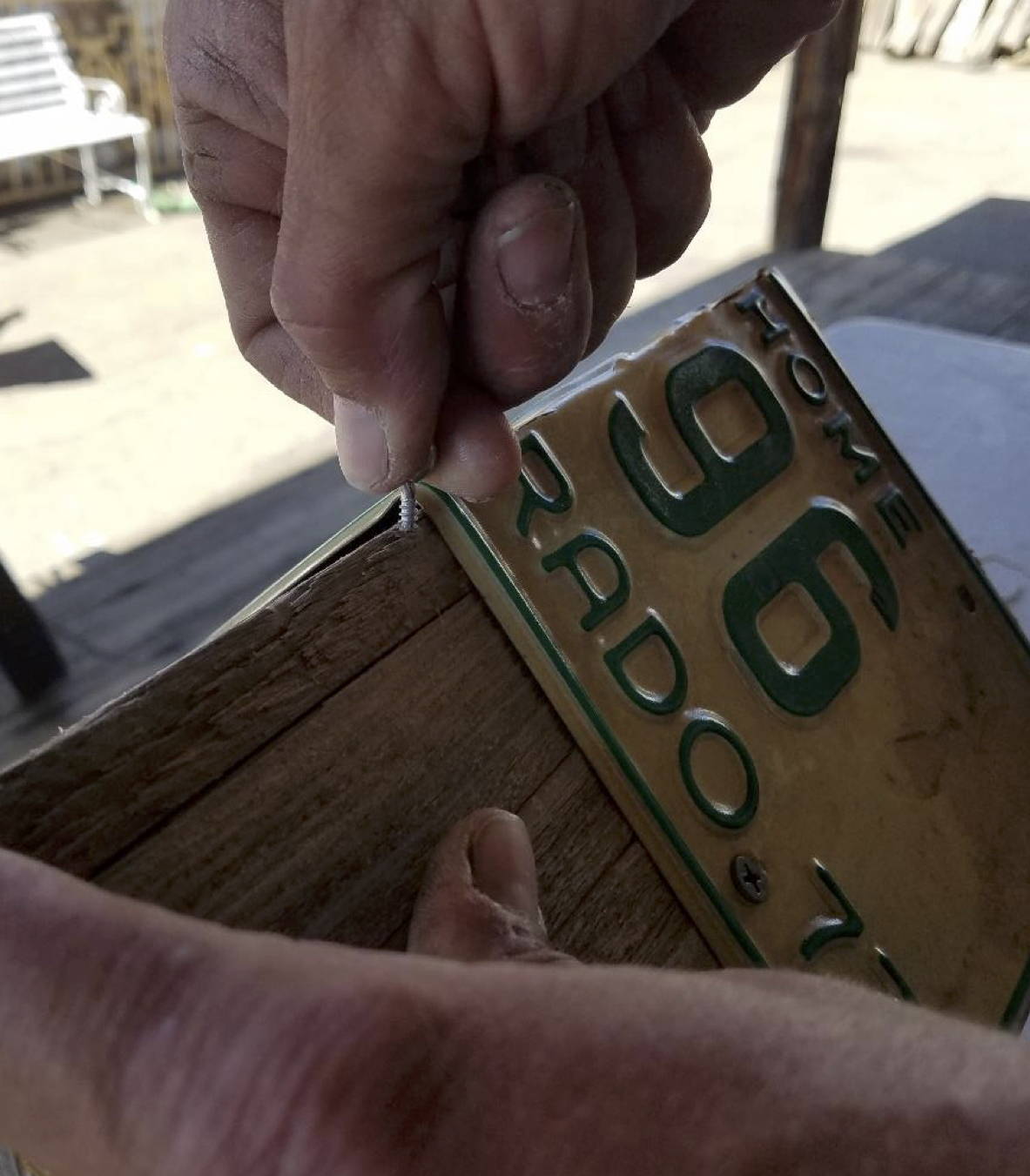 Find the center of gravity (the point from which the bird house will hang evenly) and gently twist in the provided eye hook as shown.

Hang your birdhouse proudly in your yard, on your patio, outside your office, or anywhere safe for birds to make their homes!

Enjoy!
DISCOVER MORE FUN PRODUCTS HERE:
Liquid error: product form must be given a product
Liquid error: product form must be given a product
Liquid error: product form must be given a product