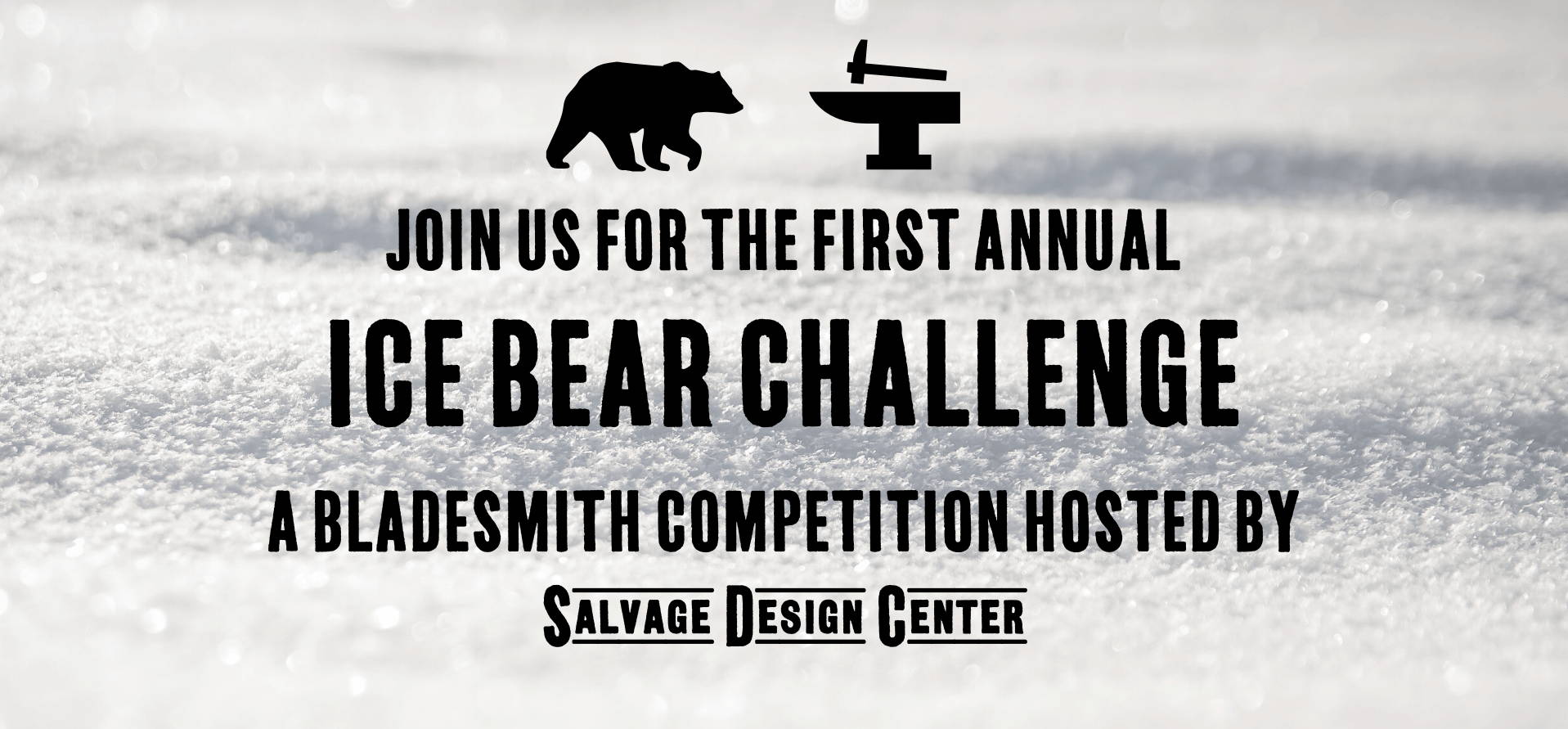 On Saturday, January 18, join us for our FIRST ever Ice Bear Challenge, a bladesmith competition hosted by Salvage Design Center! Local bladesmiths will be making full tang knives to compete for a series of prizes. Knives will be judged by our panel of experts.
Judges will include Forged In Fire champion Jason Anderson of OTH Forge and Foundry, Rob Michel of Oleo Acres Farrier & Blacksmith Supply, Inc., and Conrad ("Tim") Sandoval, State Patrol Officer and 19th Special Forces Light Weapons/Intelligence Operations Sergeant.
Jason Anderson
Owner/Operator at OTH Forge & Foundry
"Forged In Fire" Champion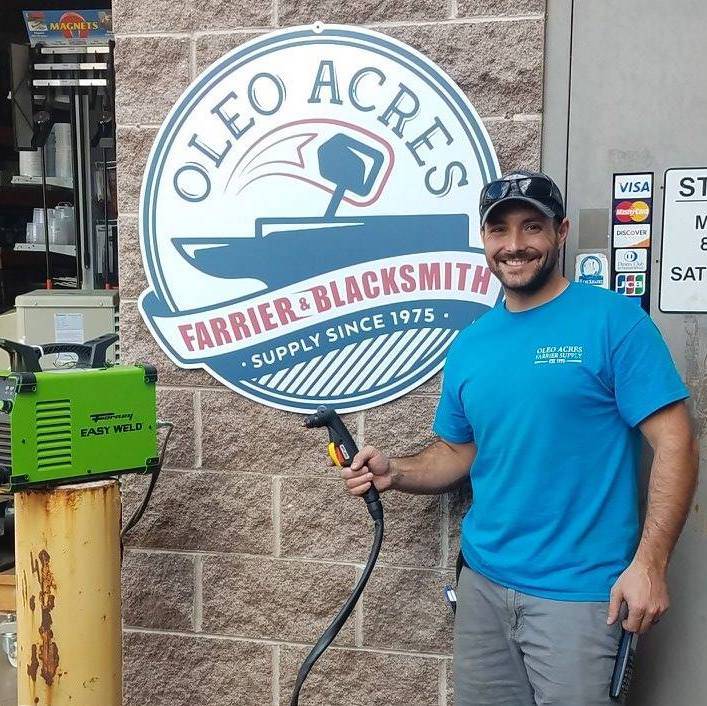 Rob Michel
Owner/Operator at Oleo Acres Farrier & Blacksmith Supply, Inc.
Contestants will be making knives from 8am to 3pm (including a one hour break for lunch; food trucks will be on site), after which judging will begin immediately. They will be using 5160 steel, which is supplied by our sponsor, Oleo Acres Farrier & Blacksmith Supply, Inc.

This competition is beginner-friendly and geared towards hobbyist bladesmiths. If you own or have access to the required equipment, you are welcome to compete. This competition is capped at 30 participants, and the entry fee is $100.
All blades that can be tested safely will be tested by our panel of judges. This will be a three round competition, which the rounds getting progressively more difficult.
The 1st place winner will receive a railroad track spreading anvil made by Jason Anderson, a $200 cash prize, and the first ever title of Ice Bear Champion. 2nd and 3rd place winners will receive gift certificates to Salvage Design Center and Oleo Acres Farrier & Blacksmith Supply, Inc. The top 5 blades will be retained by Salvage Design Center to be framed and displayed at the venue location, along with name and likeness to identify and credit the competitors who made them.

The top 5 blades will be retained by Salvage Design Center and displayed at the venue location, along with name and likeness to identify and credit the competitors who made them.
Spectators are welcome! The most exciting part of the day will be the competition (starting right around 3pm), but you are welcome to come for any part of the day.
meet our featured vendors:
Vendors will be on site throughout the day to feed, inspire, and offer handmade wares to you! Some vendor schedules may vary, but most will be present all day from 8am to 6pm (or whenever the judging portion has completed). Cash is welcome, but all vendors are set up to accept debit and credit cards.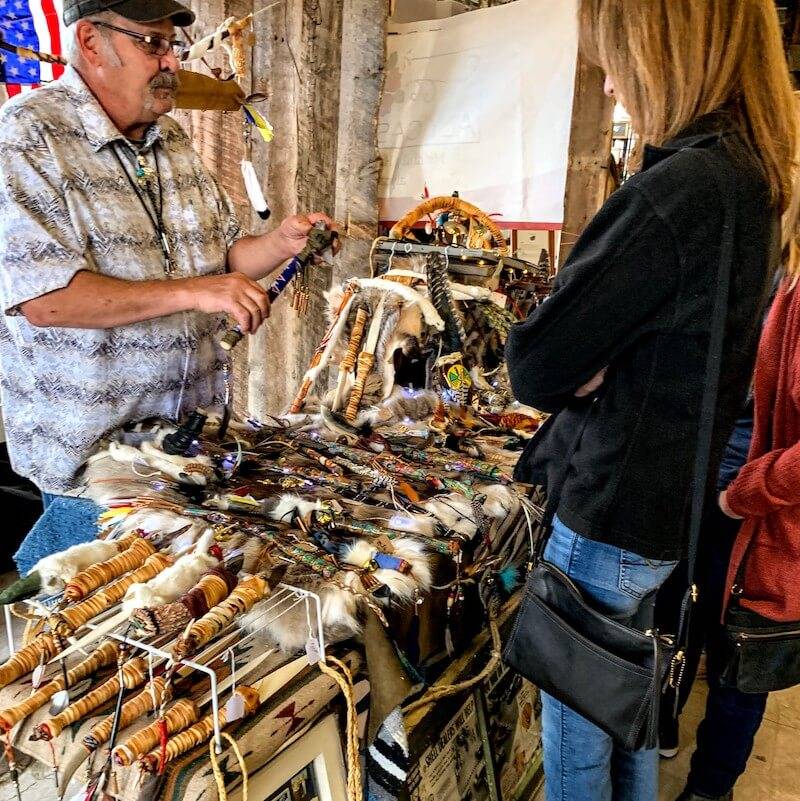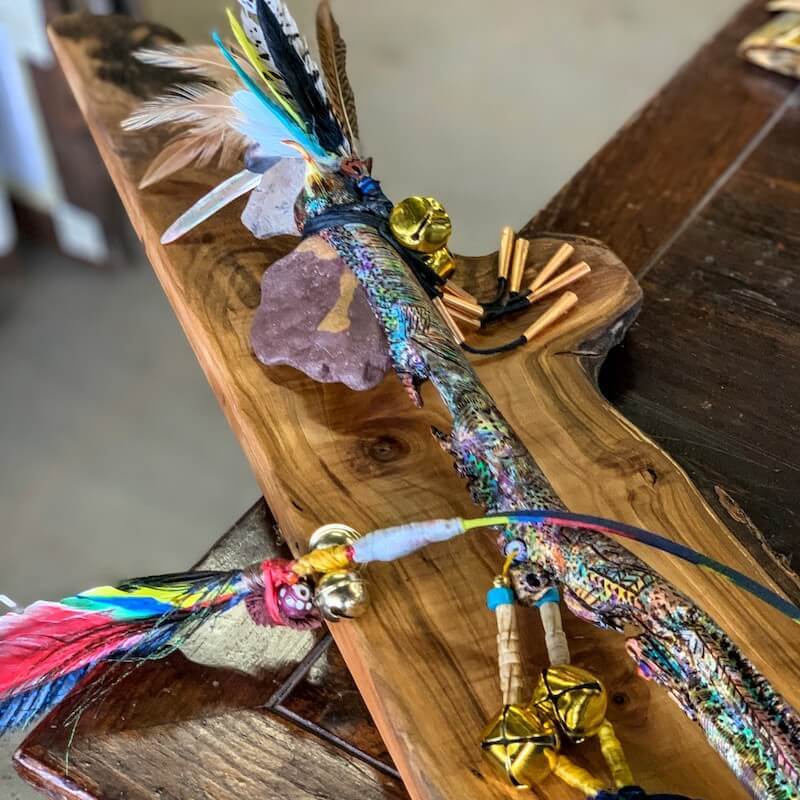 Local artist specializing in Native American and Western mixed media pieces and prayer sticks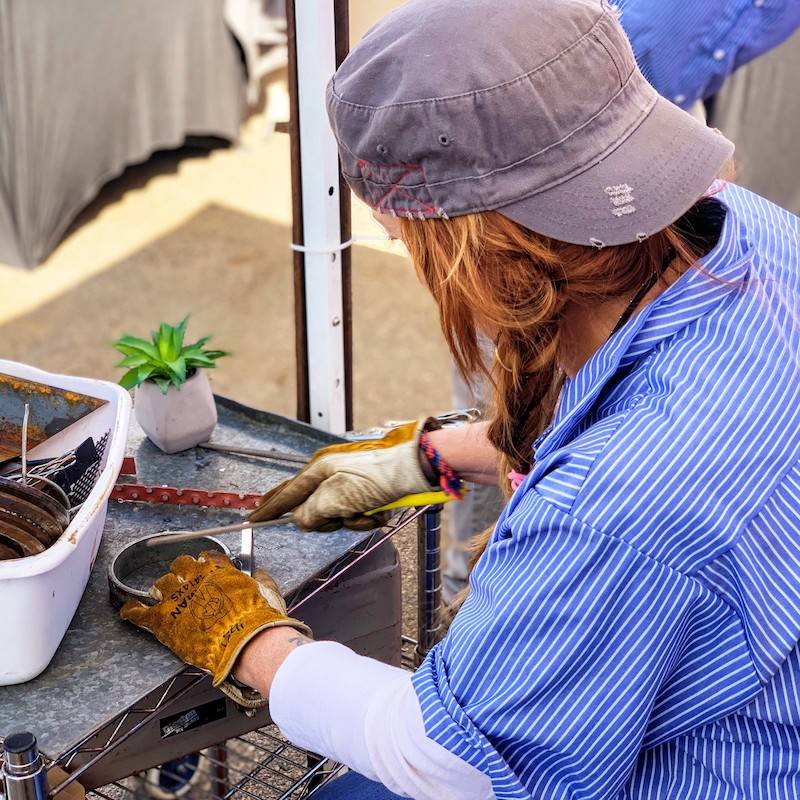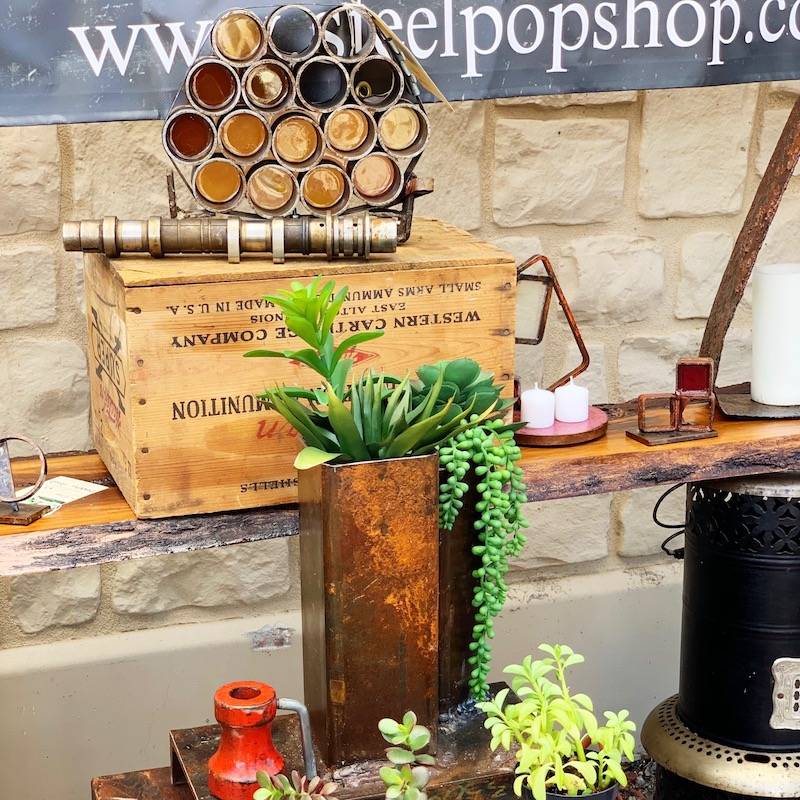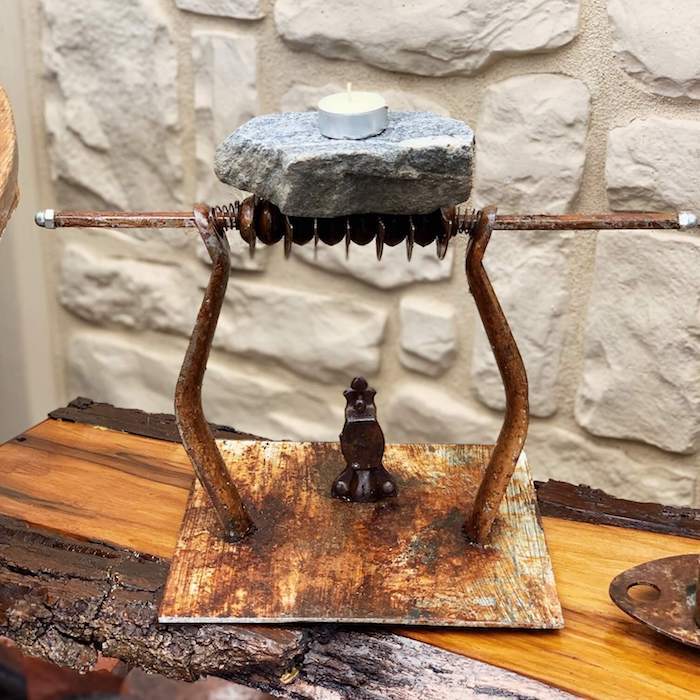 Father daughter welding team working with reclaimed and upcycled steel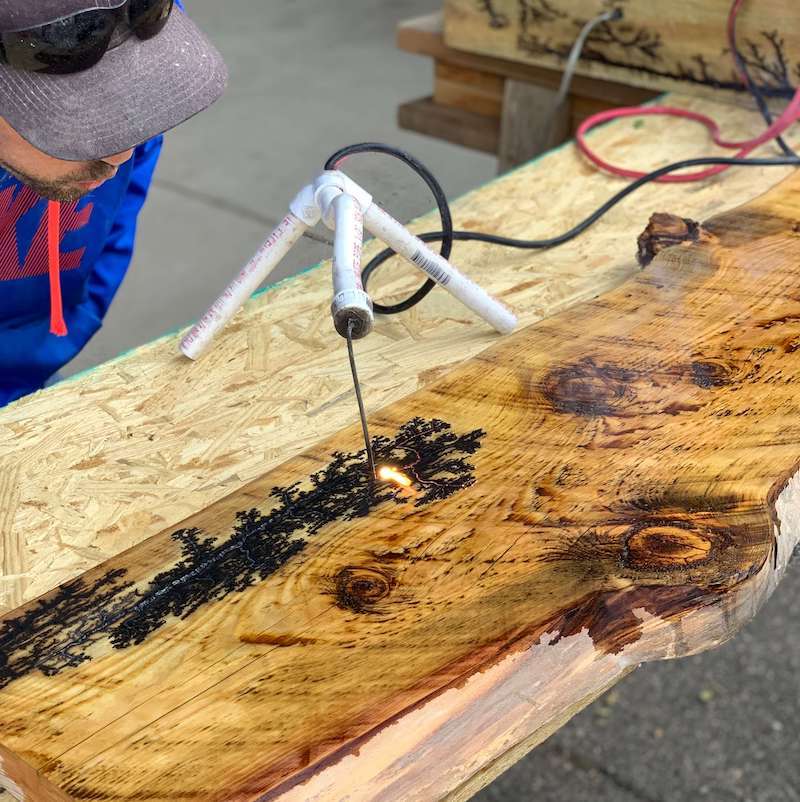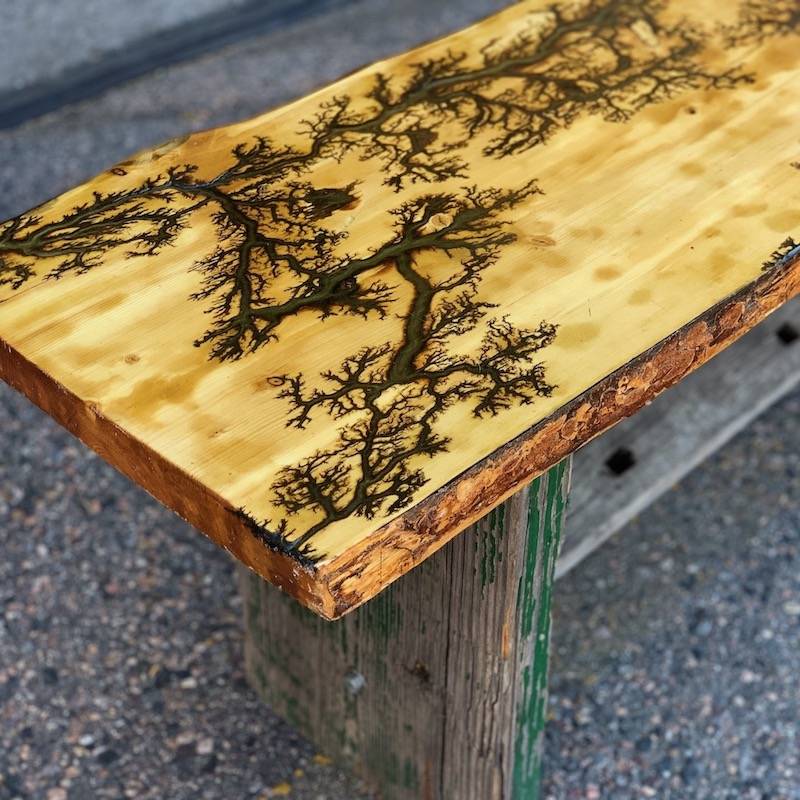 Fractal wood burning expert, using electricity to enhance reclaimed wood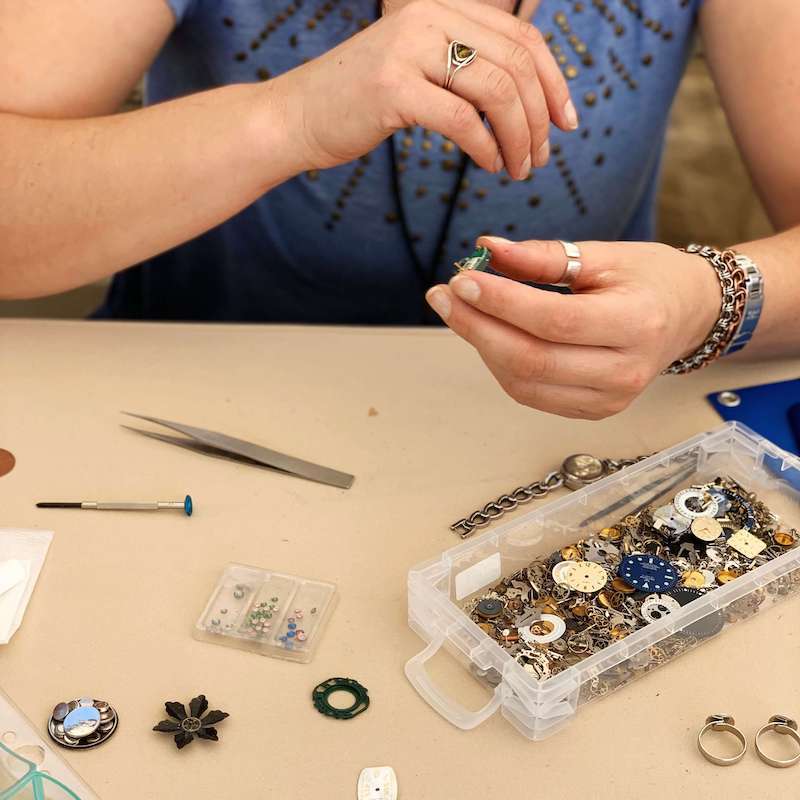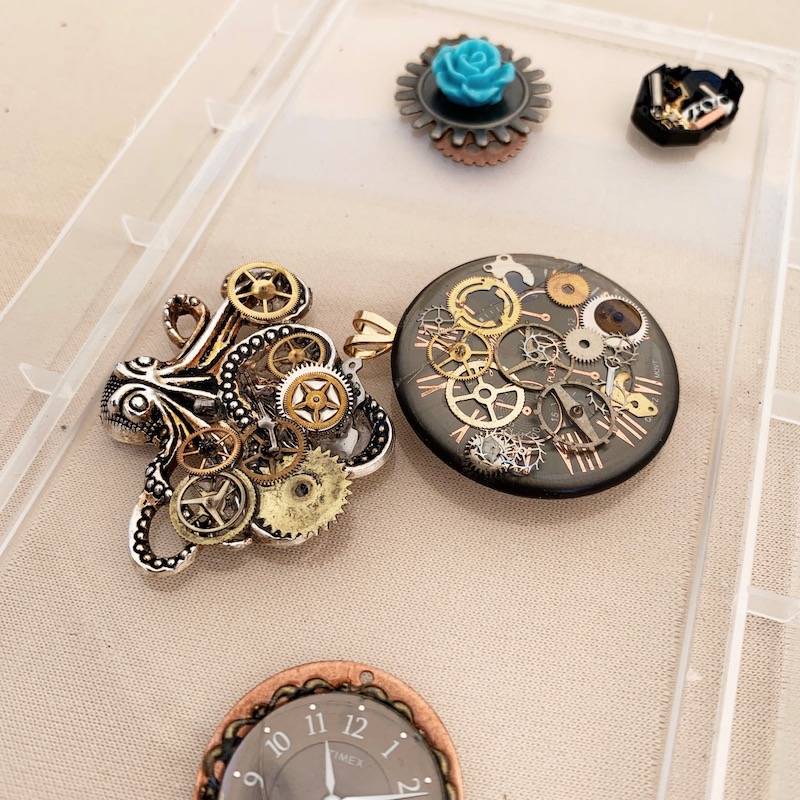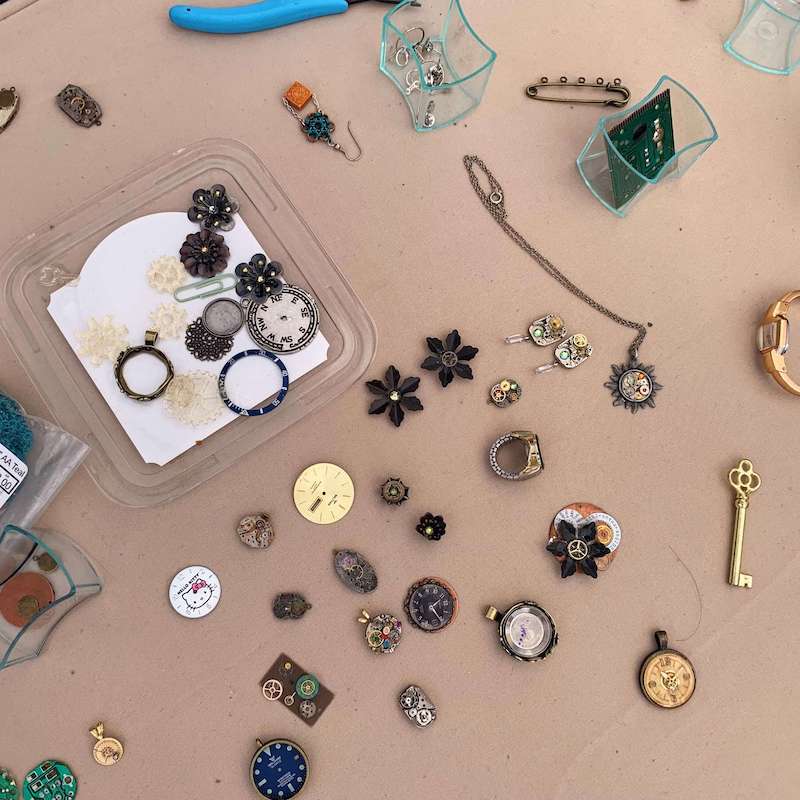 Designers of steampunk jewelry made from reclaimed watch pieces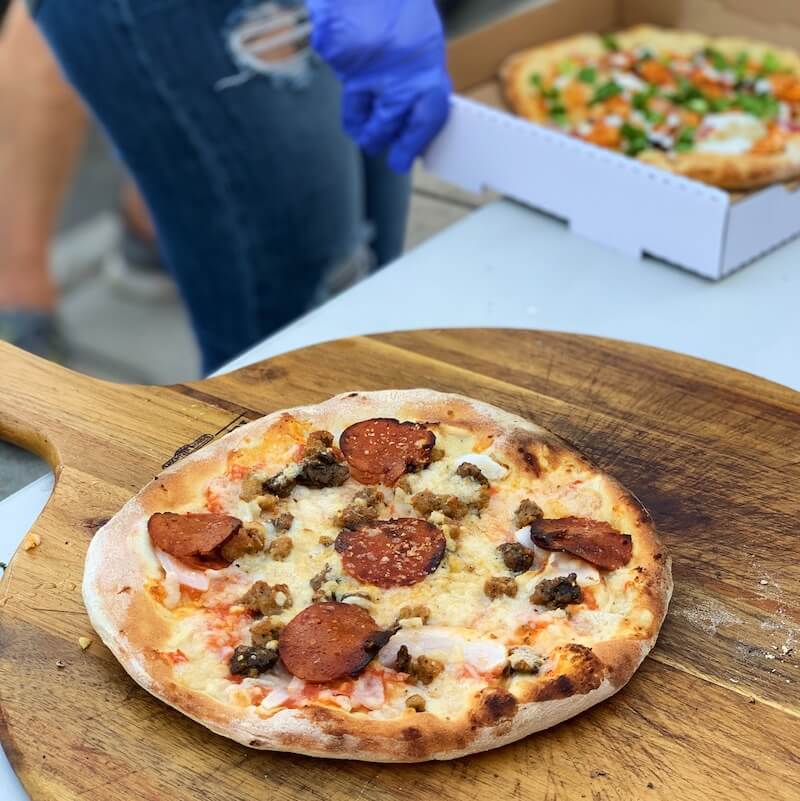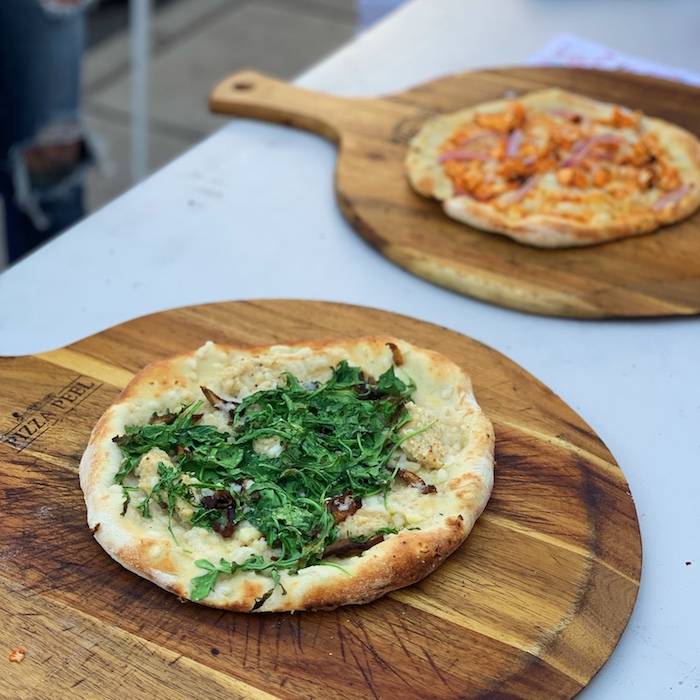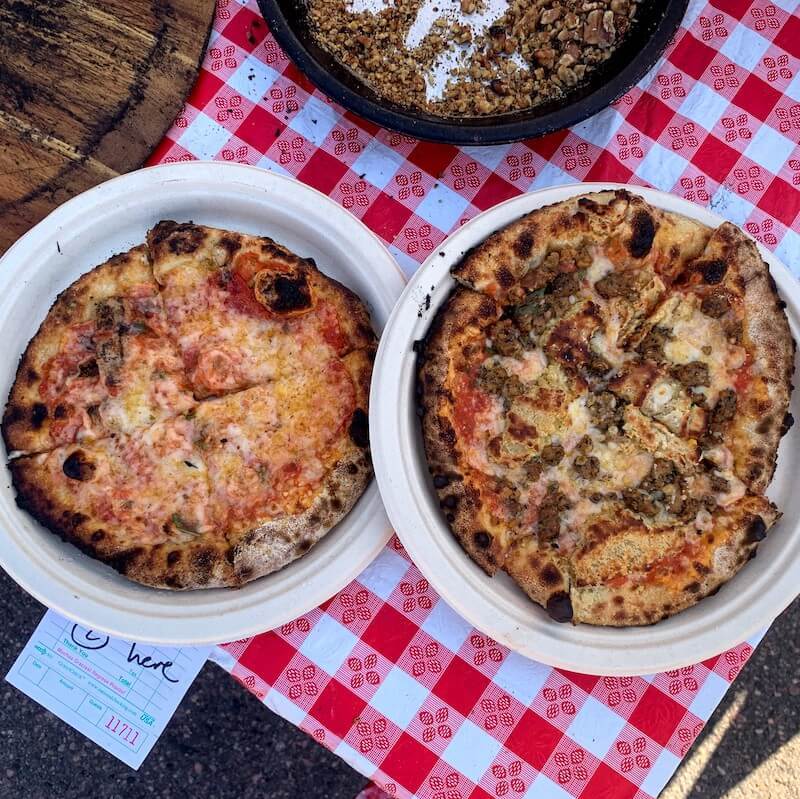 Purveyors of decadent plant-based pizzas and other traditional Italian foods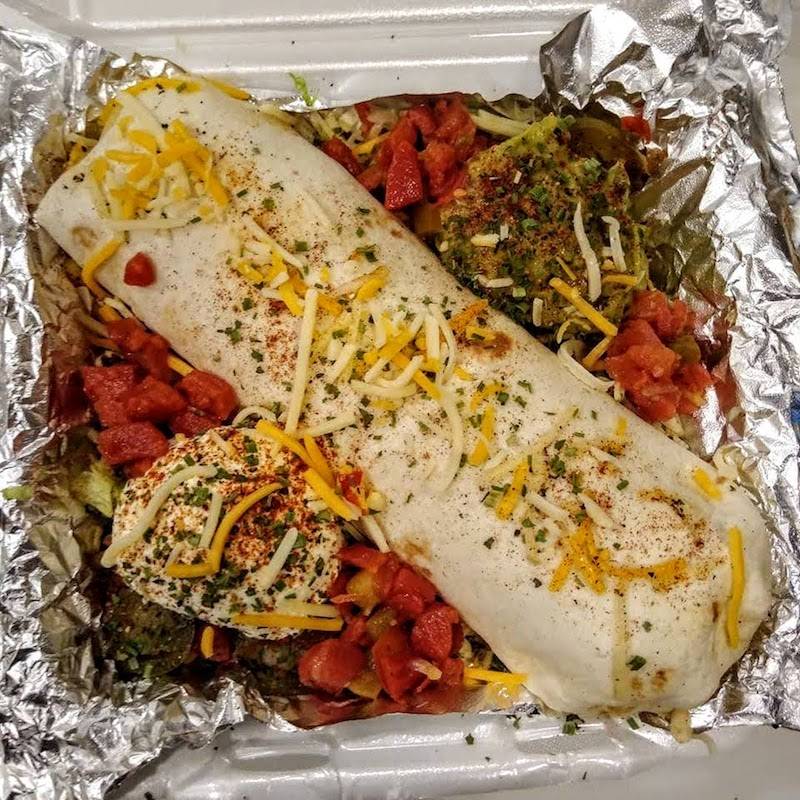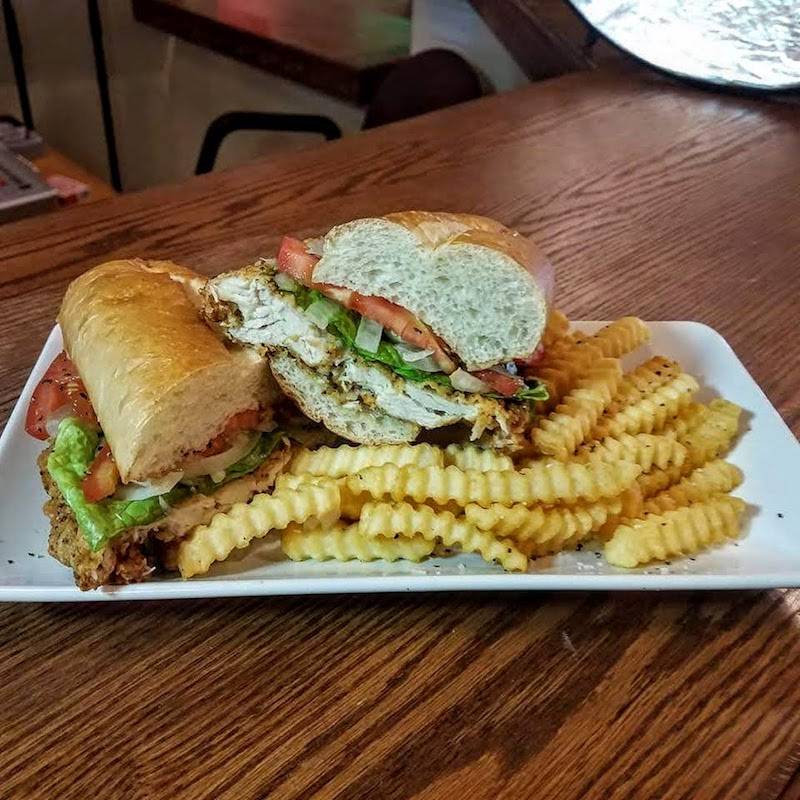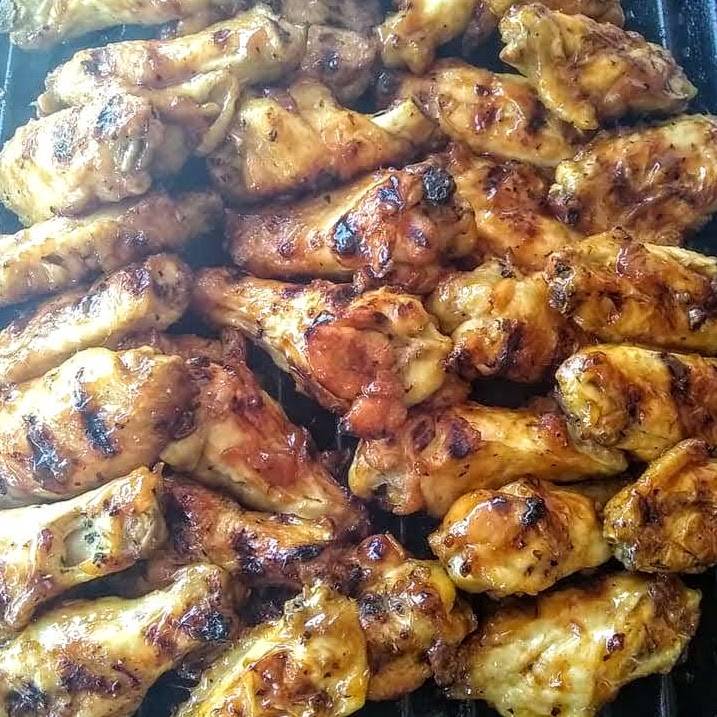 Family run catering business serving up fresh meals, snacks, and beverages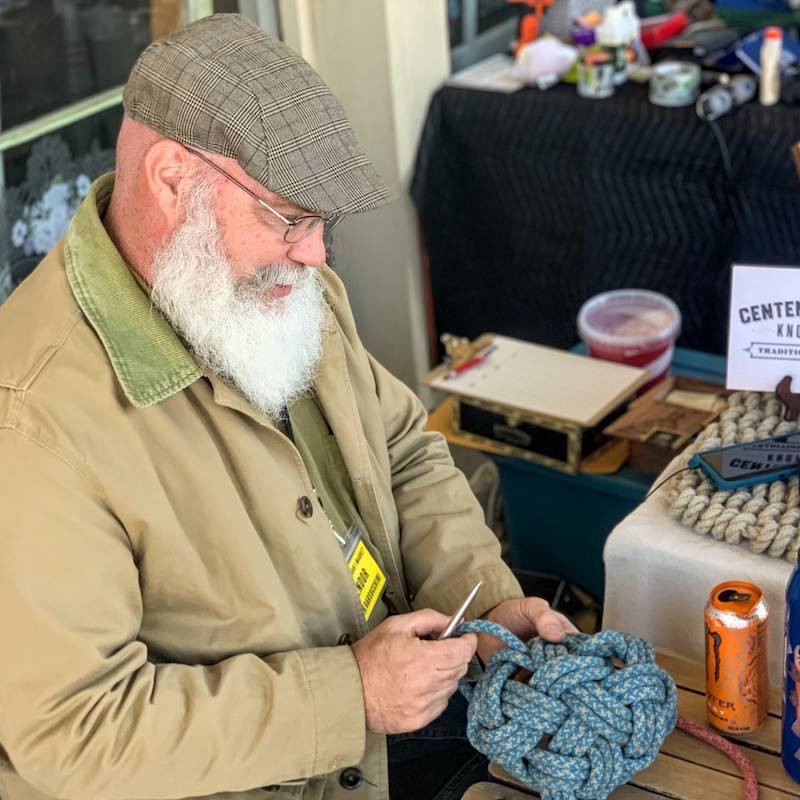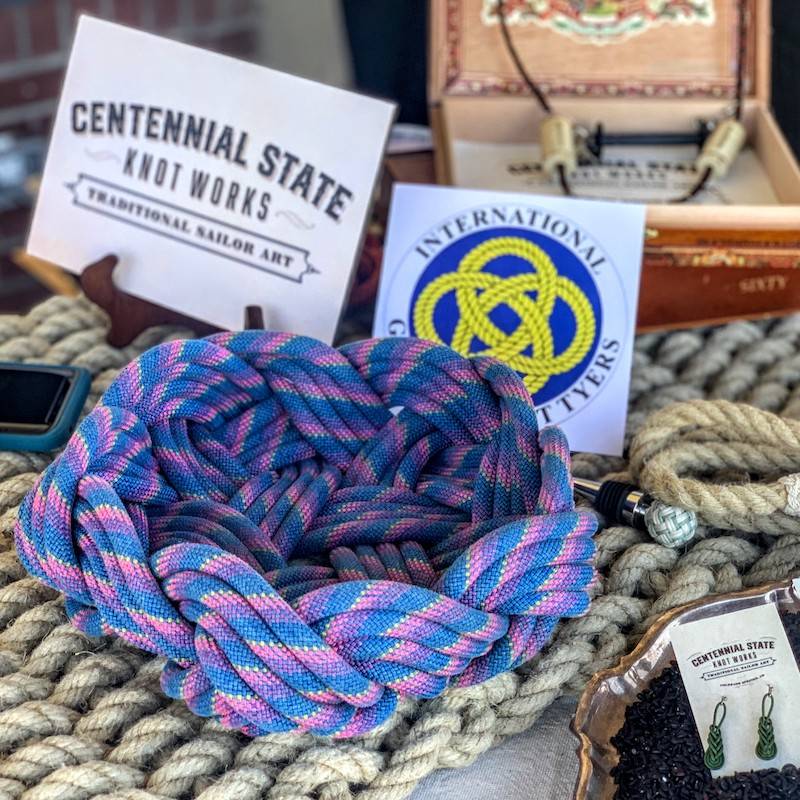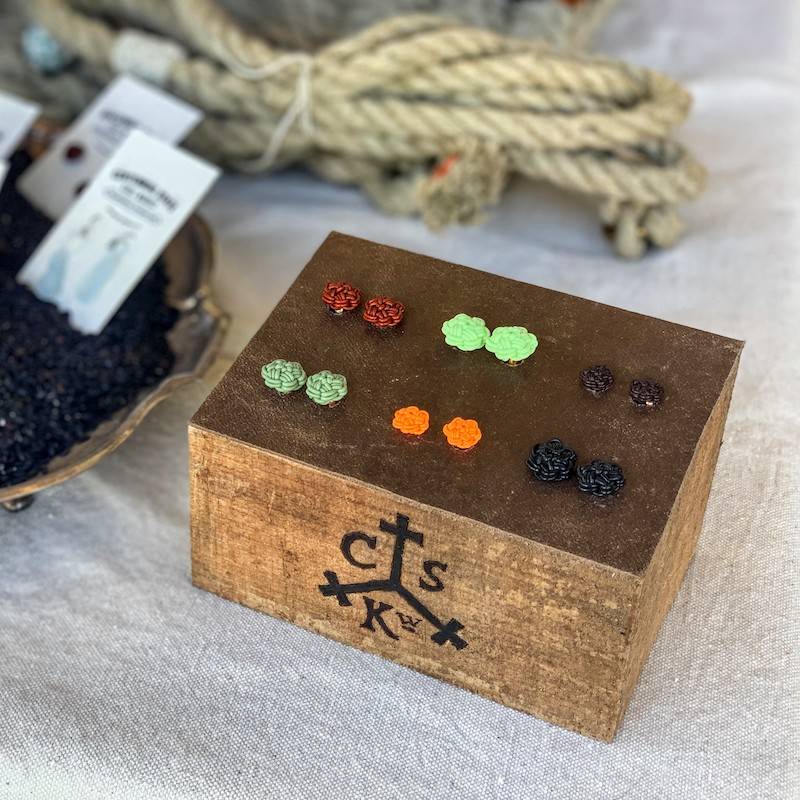 centennial state knot works
Creator of art & jewelry made with discarded fishing line and used climbing rope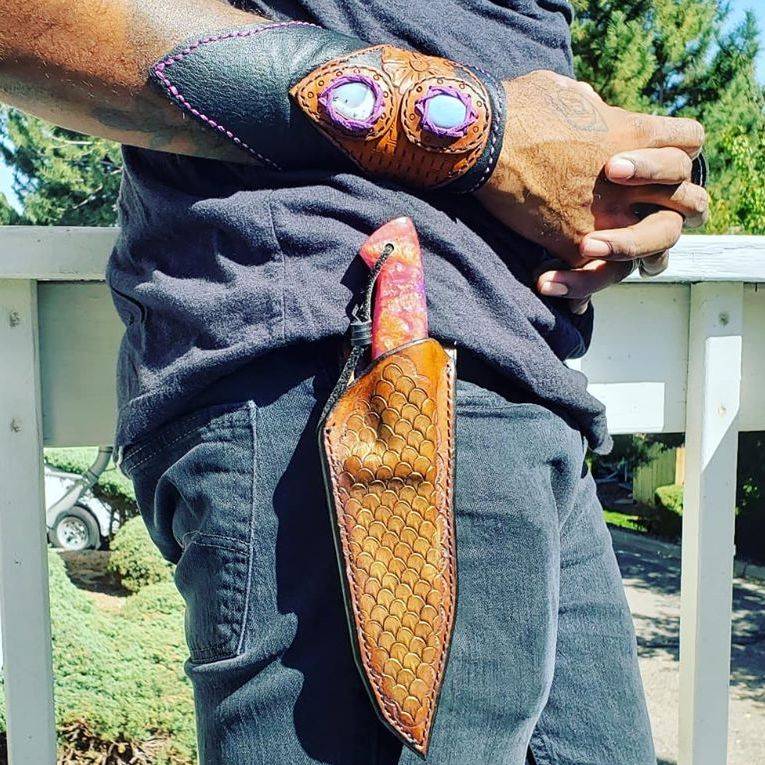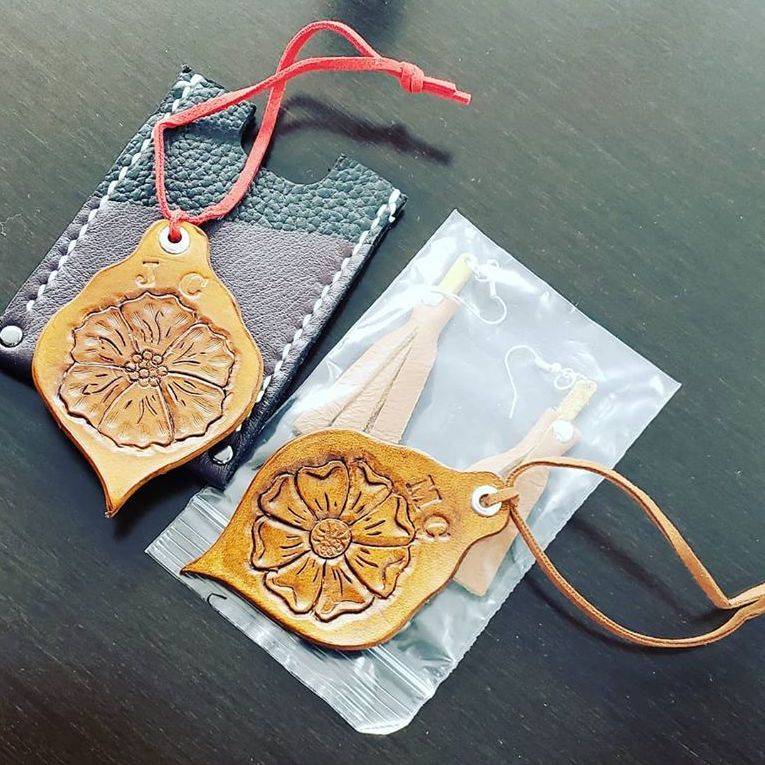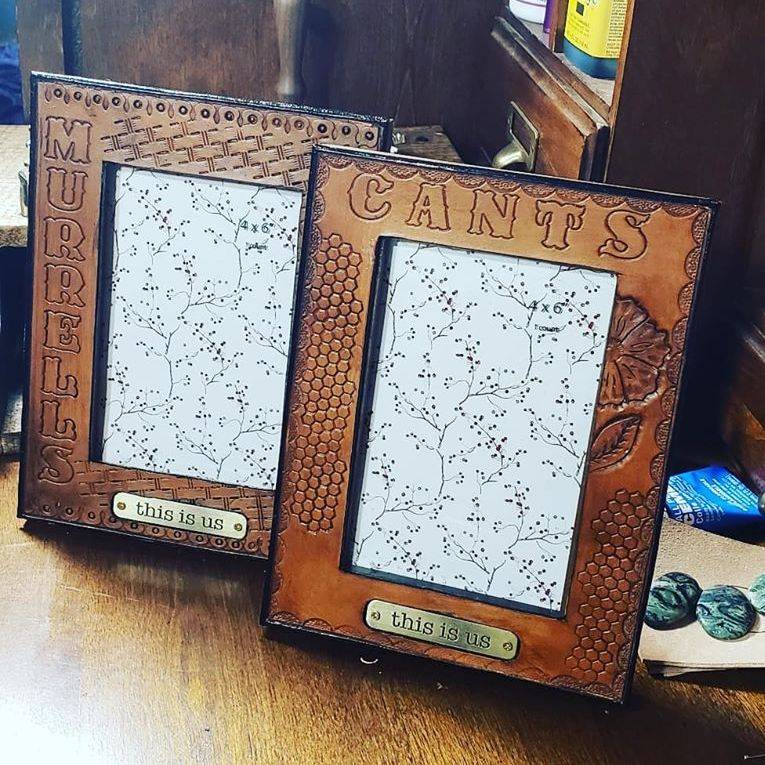 WYVERN WINGS CUSTOM LEATHERS
Maker of custom leather armor and accessories, tailored for each specific wearer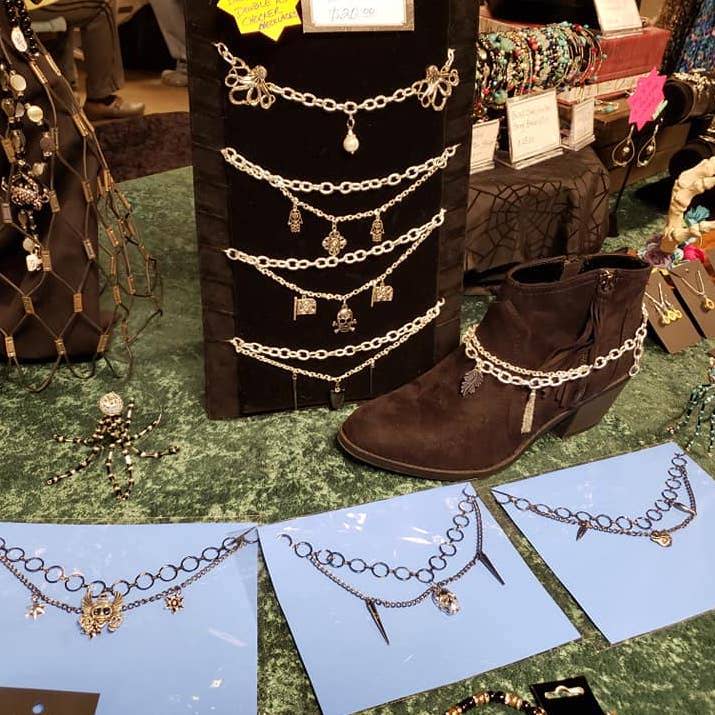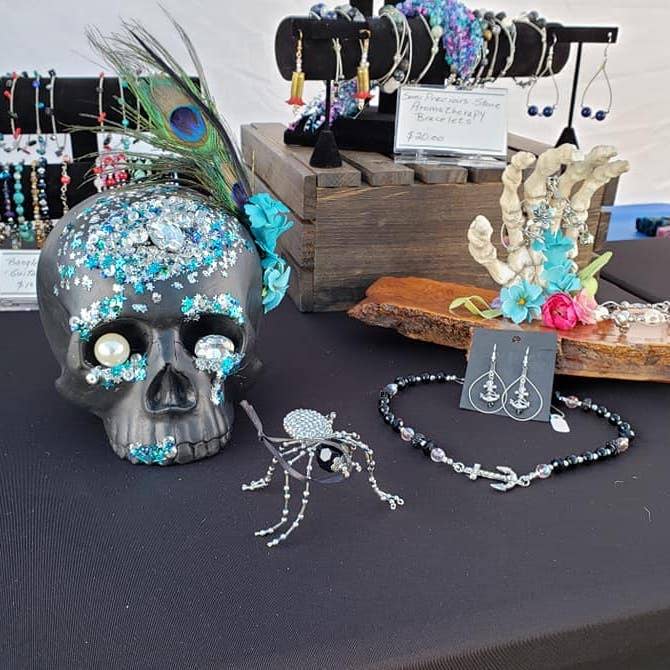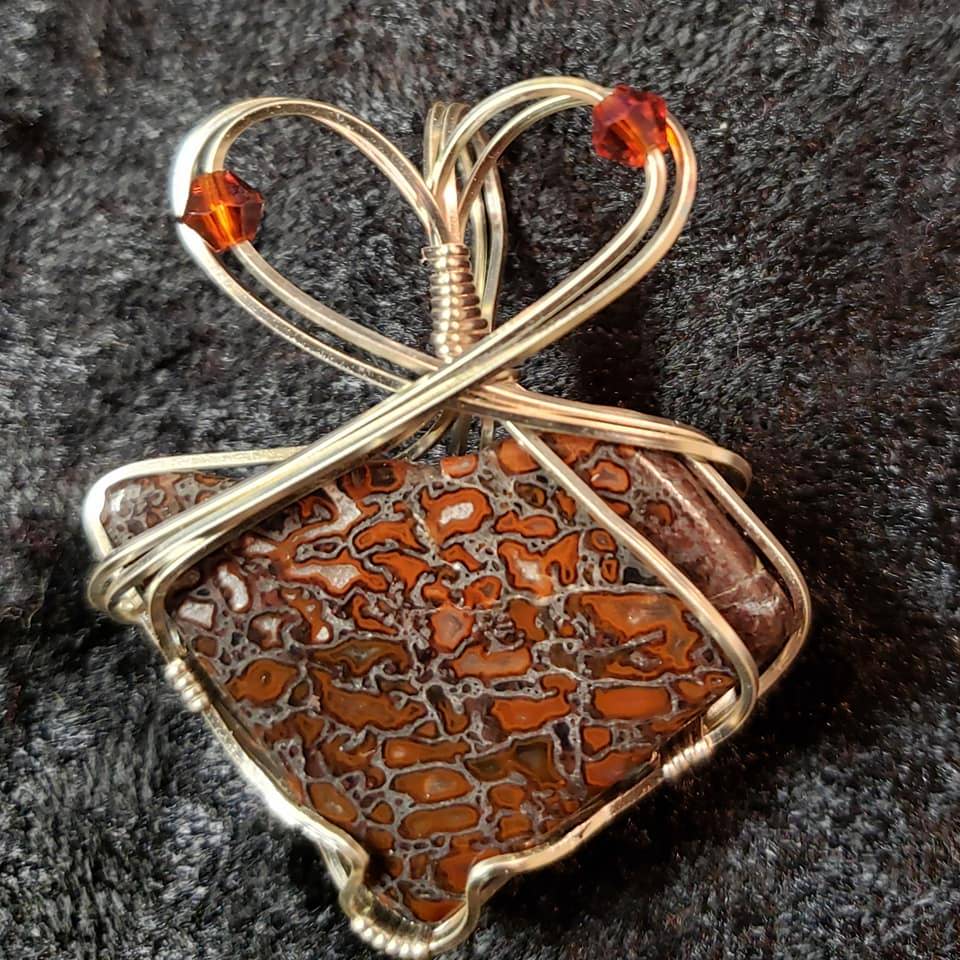 Wire wrapped jewelry and crafts made with guitar strings, semi precious stones, and other upcycled materials
CONTESTANT RULES & COMPETITION DETAILS
1. All submitted entries (blades) must be the original work of the individual contestant, completed using the provided materials, and completed within the 6 hour time limit.

2. Once the blade making time has begun, the clock will not be stopped, except for a 30 minute lunch break at 3 hours in. Meals are not provided, so please plan accordingly.
3. Heat treatment: heat treating ovens (provided) will be on site for quenching only. Tempering will be done through torch tempering.
4. Required tools/equipment:
- Forge (gas or coal)
- Anvil
- Hammer
- Angle grinder (with flap disc, cut off wheel)
- Tongs
- Sandpaper for finishings
- Drill / Drill Press (1/8" drill bits)
- Safety Equipment (Long pants, safety glasses, gloves, and closed toed shoes)
5. Additional permitted (but not required) tools/equipment:
- Magnet- Measurement tools (tape measure, ruler, etc.)
- Grinding wheel(s) for grinder
- Vice (free standing or anvil mount)
- Hardy hole tools as needed
- Additional hand tools (non-power tools) as needed
- Respirators
- Any additional desired safely equipment
6. Prohibited Tools/Equipment:
- Bench/stand grinders of any type
- Power equipment of any kind (excluding anything mentioned in the lists of required/permitted tools), such as power hammers, presses, dremels, etc.
7. Materials provided will include:
- 1 billet of 5160 (12") attached to a rebar work stick
- 1/8" brass pin stock
- Loctite 5 minute epoxy
- 2 matching wood handle scales, chosen via lottery
8. Blade Parameters:
- Cutting edge length will be between 8 1/2" - 13" measured from the plunge grind to the tip
- Overall blade length must be less than 20"
- Blades are required to be full tang and single edged
- Blade width, measured at the widest point of the cutting edge, must be at least 1 1/2"
- Handles must be made from the provided handle scales and secured with epoxy and provided pin stock. Wraps will not be accepted.
- Handle must have no fewer than 2 pins, which go completely through the tang and both handle scales
9. Judging Policies: All completed blades will be tested for strength, sharpness, and function in three tests per round. Following the first round, blades will be evaluated and ranked. The top 10 will move on to the second and more difficult round of testing. At the completion of the second round, the blades will be again ranked and the top 5 will move on to the final round of testing, after which the final rankings will be announces.
10. Age Requirement: All contestants must be at least 18 years old.
11. Management and contest facilitators reserve the right to amend, change, or modify these rules as necessary.